Catalogue

3D / Aerobatic

FMS 1100mm F3A Explorer EPO (PNP Version)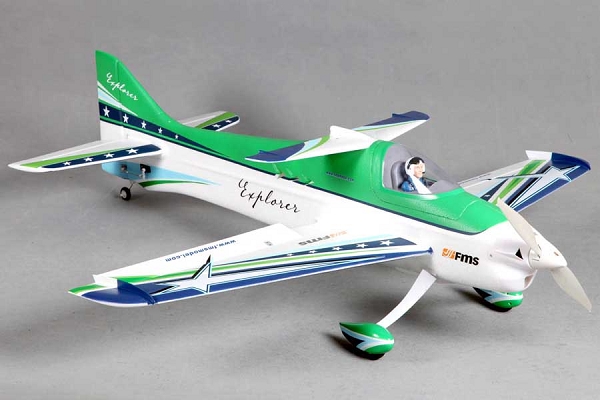 FMS 1100mm F3A Explorer EPO (PNP Version)
Kit Version: S$120.00
A year in the making! Introducing the new FMS F3A Explorer, the latest creation in the FMS Aerobatic line of models. With its elegant and graceful lines, superb flying qualities, the F3A is a must for the aerobatic pilot to add to his hangar. Working with RC Hobbyist's worldwide, FMS has developed this aircraft to meet all the precision flying requirements needed to compete in F3a aerobatic competition.


Specifications:
Model: FMS074
Material: Durable EPO
Wingspan:1020mm(40.2in)
Overall length:1120mm(44in)
Flying weight: around 1000g(2.2Ib)
Motor size: 3536 KV1150
ESC: 40A
Servo: 4*9g
CG: 125mm(from leading edge)
Prop size: 11*5.5 2 blade
Recommended battery: 11.1V 2200mah
Requires: PNP requires Radio System, Battery and Charger

Misc Information:
Product Code: FMS074-PNP
Retail Price: S$199.00
Category: New Arrivals, 3D / Aerobatic
---
Back to: 3D / Aerobatic