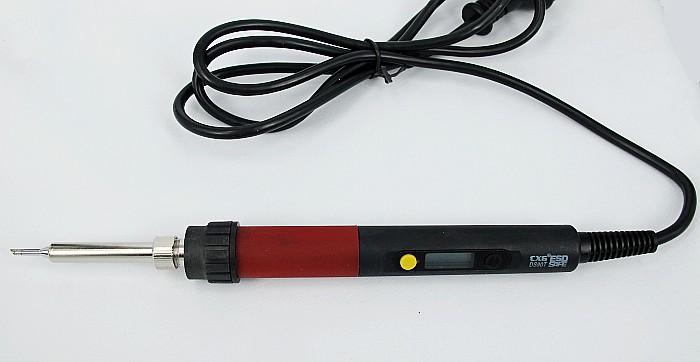 NC Thermostatic Soldering Iron 90W
Recover temperature fast,just 8 seconds to reach 350°C.
Small volume powerful functions, double keys design.
High quality heating element,high grade temperature sensitivity.
Two kinks of temperature show model Degrees & Fahrenheit.
Complement value through micro computer
temperature.
High temperature resistant,high insulation,soft touch power cable.
LCD display.


Specifications:
Temperature range 50~480°C
Voltage :220v/50Hz
LCD display.
Size:246x23.6x6.5mm

Misc Information:
Retail Price: S$68.00
Category: Hot Deals, Power Tools/ Machine
---
Back to: Hot Deals, Power Tools/ Machine...