Catalogue


RC Switch (Version 2.0)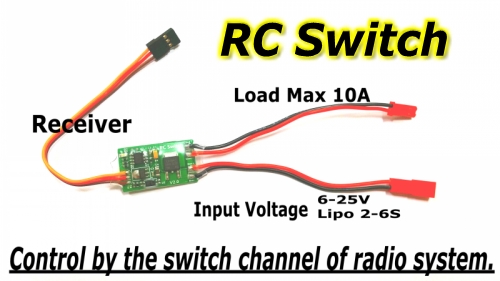 RC Switch (Version 2.0)
This is a 10A 25V RC switch which can be control from a spare channel on your Receiver. Plug it into receiver and have an on/off switch controlled by any channel on your radio system.
Great for control LED lighting, FPV camera, flap, gear,sound , smoke system, remote glow igniters, remote starter motors,
or effects projects.


Specifications:
Load: Max 10A
Input Voltage: 6-25V (Lipo 2-6S)
Size:19mm x 32mm x 4mm
Weight:6g

Misc Information:
---
Back to: